Top 5 Ways To Improve Mental Health | Good Mental Health Tips
Mental Health is as important as physical health. It is reliable to believe that a healthy mind lies in a healthy body. 
Therefore, mental harmony is a vision unless you are physically fit and healthy. Moreover, its converse has its significance too.
Like physical fitness, there are ways to improve mental health through some healthy lifestyle practices.
Besides, creative ventures have a positive impact on our mental health. Such activities help build up strong communication between the left and right parts of the brain.
Thus, regular practice of creative projects proves to improve the cognitive function of brain cells. Here are some best ways to improve mental health.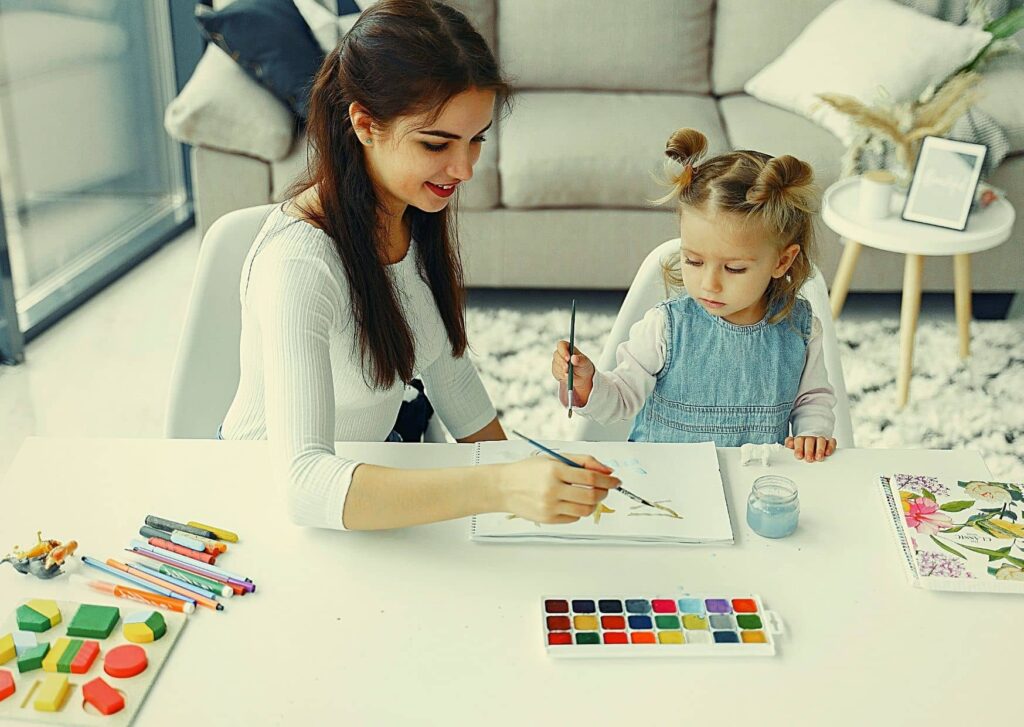 1) Express your views
Expressing yourself in any form, art or creativity, improves your mental health. This demonstration could be talking with friends, writing it down, or presenting it in sketches, poems, or other arts.
The habit of expressing your insights helps you get a clearer view of your mental and emotional health. Thus, you can easily estimate out what points to favor and what to improve.
Moreover, these artistic activities can help you in your long-term goals. They influence your personality (majorly confidence) and can be used at the workplace to grade up your performance.
Activities you can try:
Write daily journals
Improve communication skills
Drawing, knitting, painting, calligraphy
Practice dance
Cooking, decorating, grooming
2) Stay active
Presence of mind while working on any task increases your efficiency. Staying active helps the nerve to understand the source that mainly determines your mental state.
Consciously, detect which phase of work impacts your mood or productivity and how you can fix it.
Staying mentally active means indulging in some brain-stimulating ventures. Learn new activities, do puzzles or calculations daily, play mind games, exercise regularly, make groups, do some volunteer tasks. Also, being socially active improves your cognitive functions for mental strength.
Activities you can try:
Read articles, newspaper
Include brain teasers or puzzels
Learn something new
Play sports or mind games
Indulge exercise or workout plans
3) Take Breaks
Breaks are notably crucial, especially after days of obscure works. Whether stress is mental or physical, resting becomes vital for health, reaching up to a limit.
Do you know, our brain never sleeps, a part of it is always awake? It means sleeping is not all the comfort you need.
The brain works actively every day to meet your day-to-day commands. Thus, a deep breath, meditation, listening to relaxing music helps our brain to relax and reacquire its strengths.
Similarly, take out some time to deliver the best recreation to restore your mental health.
Activities you can try:
Camping, Hiking
Listening to Music
Walking in nature
Gardening
4) Develop Your Hobbies
Hobbies are anything that you love to do in your free time. Include creative habits in your hobbies like writing, creating content, learning music, painting, or crafting.
These are some healthy habits that improve your mood and make you feel peaceful and productive.
People who enjoy some time on their hobbies are less moody, stressed, or depressed.
The activities we enjoy are a way to communicate with ourselves. These engaging activities help you expand your neural connections in the brain that promotes mental health.
Activities you can try:
Start a book or course
Volunteer a task
Establish a healthy self-care routine
Include yoga exercises
Practice musical instruments
5) Accept yourself
Everybody has a unique identity. No! not only through physical features but through the talent they have developed with time or a spatial quality they possess.
Identify the quality in you that makes you confident. Focus on what you know better than anyone. Working on your weakness and also things you are good at promotes self-esteem.
Diversity reflects in people having diverse qualities. Therefore, every individual is different from the other in many ways. And that is the beauty of nature.
Activities to practice:
Value yourself
Have good companies
Learn to beat stress
Practice Meditation
Conclusion
The key to Mental health may vary with personalities. Some might find books as their perfect companion, while others may like to dance or play. Students have some offbeat inclinations, while the older may have pacific customs.
As mental health is linked closely to physical wellbeing, remember to focus on tasks that consider both. There are simple ways to improve mental health. All you need to do is to schedule your day ahead and make it work.