Healthy Lifestyle Customs That Anyone Can Try To Stay Fit And Healthy
We are back with our other blog – Healthy lifestyle customs, on Food and Fitness. Hope you read our previous tips and liked our efforts.
We all wake up every day with enthusiasm, makeup schedules and strive to follow them. This new year many of us would make some commitments to start a new and healthy habit.
We all have heard from elders that one should follow healthy lifestyle customs to approach the target. The New Year is considered the best event to start something anew. It is good to have healthy lifestyle customs that include healthy habits like morning walks, running, cycling, dancing to accelerate your metabolism.
1. HAVE A MORNING HABIT
Being a morning person is far better to start something good, right. It might be the best time to start the complex pieces of stuff. Researches show that when we wake up in the morning, our body also needs to be wake up by performing some simple stretches.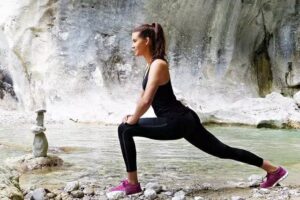 This activity may include some yoga asana or could be a general warm-up. The morning stretch also helps proper blood circulation in the body and keeps us active.
Whenever we feel inactive, we can try some stretching exercises or relaxing asanas. It would help the body to restore energy and make us productive. This practice is even helpful in preventing diseases like asthma, back pain, obesity, etc.
2. LET'S HANG OUT!
We all love to hang out with friends, family, or sometimes alone. Whether it is a party or any outdoor walk, we should enjoy even very little exposure to the outside world.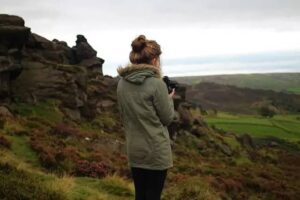 It boosts our mood and strength. But to grasp its maximum benefits, one should have a walk in a garden, park, or backyard in the early morning. Fresh air provides you a positive environment to heal. That's why we must encourage having a habit of a morning walk or jogging. It always keeps you active and healthy.
3. WHAT ABOUT DANCE THERAPY
We always try to find some fun stuff to stay happy and motivated. It is also the best way to celebrate the event. What is better than dance if you get the health and some fun both from it? We all love to dance either at the party, get-togethers or as a hobby.
So we should also try it to keep our body and mind fit. Dance not only improves our health rate but also elates our mood and keeps us motivated.
4. FUN CYCLING
Riding bicycles to the nearer spots could be fun. It's much healthier. Even doing it once in a day would keep you away from several diseases. It is more of a leg exercise. It strengthens our leg muscles.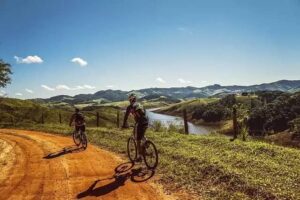 No matter what age you are in, cycling is among the best fun activities that you can have. Cycling to places with your friends or even alone is always a memorable activity of all time.
Related: There is also an exciting blog on why we should cycle. It is all you like to know about cycling, the benefits of cycling, when to cycle and what you can have before cycling.
5. HAVE SPORTS!
Practicing any physical activity can take you a step towards health and fitness. There must be a sports activity that you like performing. That activity would help you stay fit and keep your muscles toned. It could be any outdoor game in which you are interested or any outdoor activity like running, skipping, hanging at garden poles, etc.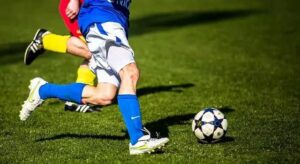 A habit of performing any activity or having sports often would benefit you with your health. It also helps you to improve your focus and sportsmanship qualities. These qualities include coordination with others, improved focus, teamwork, etc.
6. CAN JOIN HEALTH CLUBS
If you find it hard to follow such habits, you can seek help from any health camp or academy. You can join any club so that your routine will develop. It will also benefit you to be social. This way you will get in contact with more people and make more friends near you. Performing activities would be fun.
When you are around people who have the same interest as you, it becomes easy to perform the tasks together. You not only support each other but also learn from each other to complete a task. It would also help you socialize with people around you.
7. EAT WHAT YOU LIKE
Eating something we love is the best part of the day, right! Only if we are eating what we like. But along with it, keep in mind the concept of eating in portions. It says that we should balance our diet by keeping track of what we eat and how much we eat.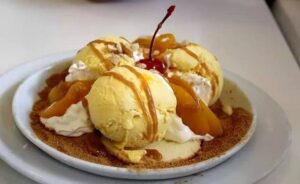 We should eat our favorite food but keeping it in smaller portions. And try to balance your diet. For instance, if you had a heavy meal in lunch, you can opt for a light dinner that includes salads. Depriving yourself of eating your favorite food could make you upset and could also result in either eating other unhealthier pieces of stuff or eating in large portions than required.
Thus, providing yourself a treat sometimes (and in the smaller portion) is good for you. Some people also try to skip their breakfast to keep themselves fit. But don't forget that it would make you more eager to have your lunch and result in overeating. Despite it, you can have beautiful salads at breakfast.
Related: There is more you like to know about eating in balance with a balanced diet.
8. COOK YOUR FOOD
We all have heard of all the pros of eating healthier, homemade food, hygiene, abundant vitamins, and minerals. It is healthy, and the best thing is we enjoy it with family at our place. Homemade food, thus, has its taste.
But do you know it has one more benefit with it? Some researches indicate that we should indulge ourselves in preparing our meal. This way, we are more likely to eat consciously and in the perfect amount that is required.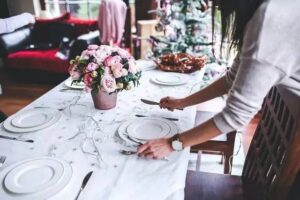 When you cook your food, you make it such that it matches your taste and is healthier for you and your family. Moreover, you can prepare something to eat, make something extra that you can have when you feel a little hungry.
9. EAT THE RAINBOW
You can fill your plate with beautiful colors, which indicates a variety of vitamins in the food. Also, have salad prepared, including fruits, veggies, rich in vitamins, minerals, and fibers.
Vitamins and minerals provide you health and fulfill the requirements of the body. Moreover, the fibers work as an appetizer that makes you feel fuller.
Eat a salad once a day or frequently on some days. It makes you glowing and keeps you healthy by fulfilling the body requirements.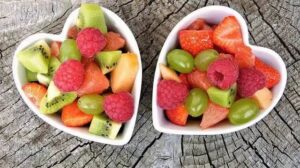 Since we know many things to start new within the coming year, there are many healthy lifestyle customs with tips and fun activities to follow and start afresh. So, don't forget to celebrate this New Year full of healthier kinds of stuff and activities.
Related: Would you like to know more about healthy weight-loss food. You would like to achieve a healthy weight with proper nutrition and health, read more- weight loss healthy food.
Which one was your favorite, and which one you already do and enjoy? Tell us about your ideas on the above tips in the comment section.
Frequently Asked Question
1) What does a healthy lifestyle mean?
A healthy lifestyle is a balance of food and fitness. It is more like a physical and mental state of well-being. When you have a disease-free life, eating healthy and some of your favourite stuff combined with regular physical activities, your fitness level improves and leads to a healthy lifestyle.
A little bit of sweet or fast food is not harmful anyway. Besides, you have too much junk.
However, maintaining an active lifestyle naturally influence your diet.
There are several ways a healthy lifestyle can serve you:
improves your immunity
leads a disease-free lifestyle
gets you your ideal weight
enhances your development
amplifies your fitness journey
2) How to maintain a healthy lifestyle?
Maintaining a healthy lifestyle is a tedious task that people barely get time for themselves, besides work and profession.
Here are some healthy customs that will help you lead a fit lifestyle:
A measured growth ensures your development, be it physical or mental.
Eat healthy and nutritious food. As for a system, a fuel intake can impact its functioning. Even if you can not deny fast food or wafers, limit them (junks) and start any physical exercise or sport that will help you get rid of those extra calories.
Water is an essential part of focusing on health and fitness. Drinking water enhances your cardiovascular and digestive system and averts several health conditions.
Rest is a must for any working system. It rejuvenates our body and mind. Our tissues, muscles, organs need rest and good sleep to improve their functionality. A required amount of sleep helps you recover faster and better.
3) Why healthy lifestyle is essential for students?
"Healthy mind lies in a healthy body."
Healthy and fit pupils are great learners. Further, researchers claim that students with an active and fit lifestyle lead to academic enrichment.
Food rich in protein, fat, and other nutrients helps them develop better. Besides, regular exercise helps improve their physical and mental state and help them to focus effectively.