Natural Skin Care Tips | Healthy Natural Skin Care
There are a lot of things to do if we want to stay fit and healthy. Therefore, we are here for you with one more blog post.
Skin is one of the most crucial parts to focus on. It is mandatory to maintain its health as it is the most sensitive component to be taken care of. It is the sense organ that is sensitive and is sometimes hard to manage.
This time we are going to share some natural skin care tips to make your skin look beautiful for all seasons.
1) DRINK A LOT OF WATER
Drinking a lot of water or smoothies can make your skin glow. However, try not to remove the fibers of fruits from the juice.
Further, it is more beneficial to make fruit juices at home to add natural and healthy stuff. One should drink enough water/liquid in the morning to clean your body from inside, which helps you to keep your skin healthy and remove all harmful contents.
Drinking a lot of water during a meal can upset your digestion which could also affect your skin. One should maintain a gap of at least 15-20 min between the diet and water. 
Juices of seasonal fruits make us feel fresh and calm every time. Fruit juices refresh the body and skin make it more beautiful.
There are a variety of juices that keeps you fresh and are perfect for glowing skin. Those are aloe vera juice, carrot and beetroot juice, tomato juice, pomegranate juice, ginger plus lemon juice, etc.
2) BATH EVERYDAY
It may look like a bit of boring advice to you mostly given by elders but believe me it is worth working on. As we clean our surroundings every day, it is vital to bathe every day. Just 5 min bath is enough to clean up oneself in the morning.
Try to clear your skin with a cotton towel rather than using a synthetic one. It does no good for your skin and is prone to rashes. Bathing regularly removes layers of grime and bacteria that are responsible for breakouts.
3) PERFORM YOGA ASANAS
Performing yoga asana stretches your body and skin, making it stress-free and also tone it up. You may choose any warm-up exercise or go to the gym or classes for supervision to excel such practices.
These asanas also improve body postures and prevent almost all kinds of diseases. Many asanas are classified to help cure several distinct conditions such as asthma, obesity, backbone pain, etc.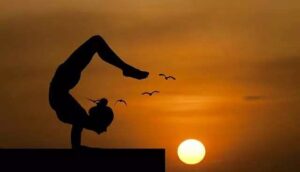 4) APPLY MILD MOISTURISER
The person having parched or dried skin should use a moisturizer regularly. But rather than this, everyone should use mild moisturizer, even those having oily skin.
However, those with oily skin should rinse their skin with a clean cloth whenever required. The moisturizer does not only nourishes your skin but also protects it from outer sun radiation and dust.
Apart from moisturizer, you may also choose hats, long sleeve shirts, and pants to prevent skin exposure from the sun. Applying moisturizers is the best way to keep your skin healthy and moisturized. It prevents skin drying. Further, these natural skin care tips help skin look hydrated.
5) SWEAT IT OUT
There is one more way to clean our body from inside, and that is through sweat. Sweating removes the by-products from our bodies and opens the pores.
It detoxifies the skin and removes grime. When the pores are open, it helps the skin to breadth efficiently. Doing it once in a day tightens your skin and body and makes it seem smoother and glowing.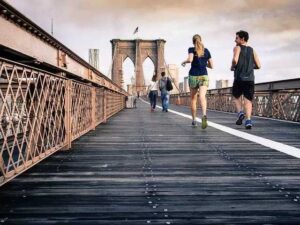 Along with your regular workouts, don't forget to wash your face after activities like cardio exercises. It keeps your skin oil and dirt free that might cause skin irritation.
6) MASSAGE YOUR SKIN ONCE A WEEK

Whatever kind of skin you have, you should use some paste or oil that fits your skin to massage skin. It would relax your skin as well as your mind. Try to use some homemade pastes or cleansers.
So, you would have favorable results on your skin. Having a massage helps with proper blood circulation. It is also effective in eliminating wrinkles from your face.
7) INCREASE INTAKE OF VITAMIN C, E, K
We all know that vitamin C is good for our skin and eyes. But do you know vitamin E and K are no less than vitamin C as they help tighten our skin and keep it healthy? Intake of such vitamins can add much more beauty to our skin and are the best among all the fruits to keep your skin glowing.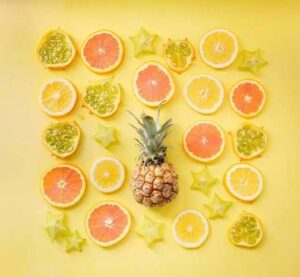 These vitamins can help you make more tissues, cell membranes and contain antioxidants that remove wastes from the skin. Some sources of vitamin C, E, K are citrus fruits like lemon, tomato, orange, amla (gooseberry), whole grain, nuts, green leafy veggies like cabbage, spinach, cauliflower also soya beans and cereals, etc. 
Related: read more stuff on a balanced diet to have nutritional and healthy food daily in a balanced manner 
CUT OUT SUGAR! 
Some people barely have any effect of sugar or refined material on their skin or even on the face. That could be the result of the vigorous workout that they perform regularly or just a powerful metabolism.
That is because regular exercises burn out the extra calories and move unwanted stuff out through sweat. But what for those who have breakouts even if they have smaller portions of sweet or sugar.
Well, for those, there are options either to elevate digestive stamina for what you eat or reduce the amount of sugar you eat. Sugar is not only useless to the body but also harmful if we do not track it.
Researches show that sweets, candies, or refined sugar spikes insulin levels. Such diet results in increased acne problems, wrinkles, and many such skin issues.
Eliminating sugar from our regular diet does not only cures skin problems but also delays the aging process. It strengthens the skin to help them fight inflammation, reaction, and harmful UV rays that cause skin damage.
Moreover, sugar is also a dehydrating agent. Actually! Its intake makes your skin look less oxygenated due to reduced hydration, in simple words – dull or pale. It makes the skin prone to have dark circles, wrinkles, and other skin disorders. 
Related: Natural immunity boosters, know more about health tips to boost your immunity. People who have the central idea of staying fit and healthy behind exercise or balanced eating can happily keep diseases at bay.
Thus, our skin health is directly affected by our eating habits. It doesn't matter what age we are in we only have to improve our diet and perform some physical exercise. To add more, we can take care of some other stuff that beautifies us.
Natural skin care tips for pimples or acne
One of the most helpful ways to eliminate acne face wash falls at #1. Since pimples or acne are trapped oil beneath our skin cells and need to be washed off, washing your face can help you get rid of them.
Besides, you should also use antioxidant and antibacterial products, such as honey, green tea to rejuvenate your skin. Some other products to use as a paste to clean the face includes – yoghurt + yeast, fullers' earth + milk, cucumber + sugar.
Skin problems are closely associated with stomach or digestion issues. Therefore, several skin experts recommend eating stuff that are not much oily as it may exaggerate sebum secretion under your skin, which leads to oily or inflamed skin.
Skincare tips for oily skin
Food and exercise are the main healers of several problems including skin health.
People who exercise regularly not only ensures fitness but also helps detoxify their body through sweating. It helps clean your skin pores that regulate skin health.
Foods are a major source of energy for the body. Therefore, what you eat impacts severely on your skin too. Eating fresh and seasonal fruits and vegetable repairs your skin averting scarcity.
Use moisturizer as per your skin type. You can use mild moisturizers if your skin is a little oily. But excluding moisturizer dehydrates the skin and makes it prone to acne and other skin disorders.
Clean your face with water at least two times a day. Slightly warm water cleanse your skin pores or little cold water to tighten your pores. Thus, you should neither use extremely hot or chilled water as they may harm your skin capillaries and stimulate the sebum issue.
Use natural products or beauty products that suit your skin type as they may become the root cause of skin problems.
Healthy skin tips for face
Since many oil-producing glands are present in the nose, chin, and forehead, you might undergo acne problems in the mentioned area of the face. However, there may be different events that exacerbate the outbreak on your face.
Thus, to resolve acne problems or outbreaks here are some natural skin care tips:
Do not touch your skin frequently. The fingertips are a source of bacteria for the face. Thus, we should always clean our hands before cleaning or even touching the face.
Prevent using harsh soap. Instead, you should use mild soap or face wash to cleanse your face. Besides, use moisturizers to keep the facial skin hydrated because it prevents ooze of excess sebum.
Sweating helps cleanse your skin pores. Hence, take bath after some time of exercising or workout.
Be cautious while using makeup or beauty products. People with sensitive skin might even undergo worse skin issues using such commodities. Consult an expert before including beauty products in your routine.
Eat clean and fresh. An upset digestive system may be a cause of breakout too. Excessive acidity issues or junk food may disturb your metabolism that shows up in form of more sebum production or pimples.