Fruit peels for skin: natural nourishment to your skin
Fruit peels for the skin are truly a healthy way to get rid of every teenage problem. Similarly, the skin of the fruit has a plethora of extras for us.
Fruits are a healthy and delicious source of nourishment for the body. Besides, do you know we can use fruit peels for skin in many ways?
These nutritious power packs are helpful for delightful food salads to refreshing scrubs. Here we will go through a list of such happy fruits to revive your skin cells.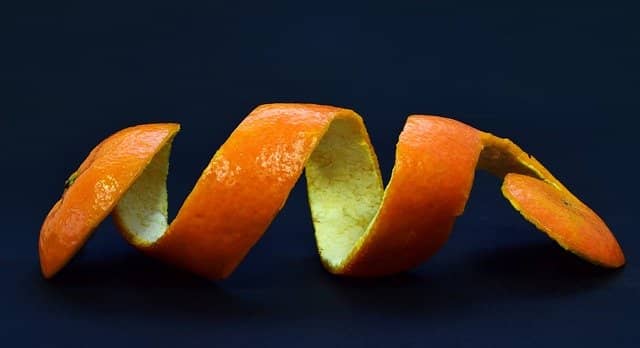 1) Orange
Why orange peel? Oranges are rich sources of vitamin C, phosphate, vitamin A, vitamin B-6, magnesium, and calcium.
In fact, these ingredients are more densely present inside the peels of orange than the core.
Additionally, oranges are full of antioxidants and anti-bacterial properties. These traits help you get rid of acne, pimples, and many skin-related problems.
Moreover, oranges carry several medicinal properties that help detox the skin cells. Further, it removes scars and nourishes your skin by skin-boosting nutrients.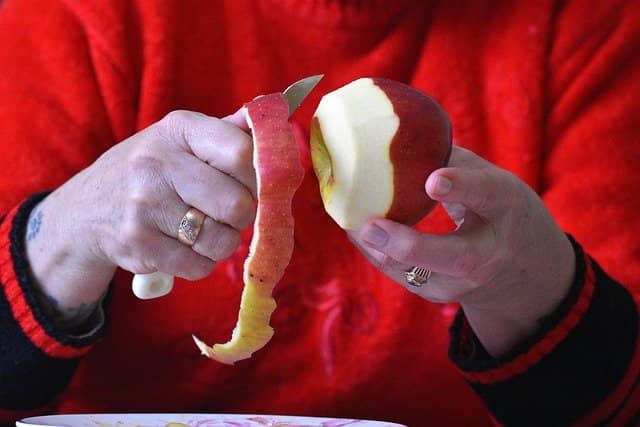 2) Apple
It is the resident of many vitamins, minerals and can help you end several skin problems.
Moreover, the natural skin nourishment from apple peel will not have any side effects.
Apple peel, when combined with tomato, gives you clear and radiant skin. It also moisturizes your skin, keeps it healthy and glowing. Besides, the apple skin does contain natural acids that help you get rid of blackheads or whiteheads.
Moreover, you can also use green apple peel to test some different lists of vitamins, minerals, and antioxidants. Though, most of them remain the same.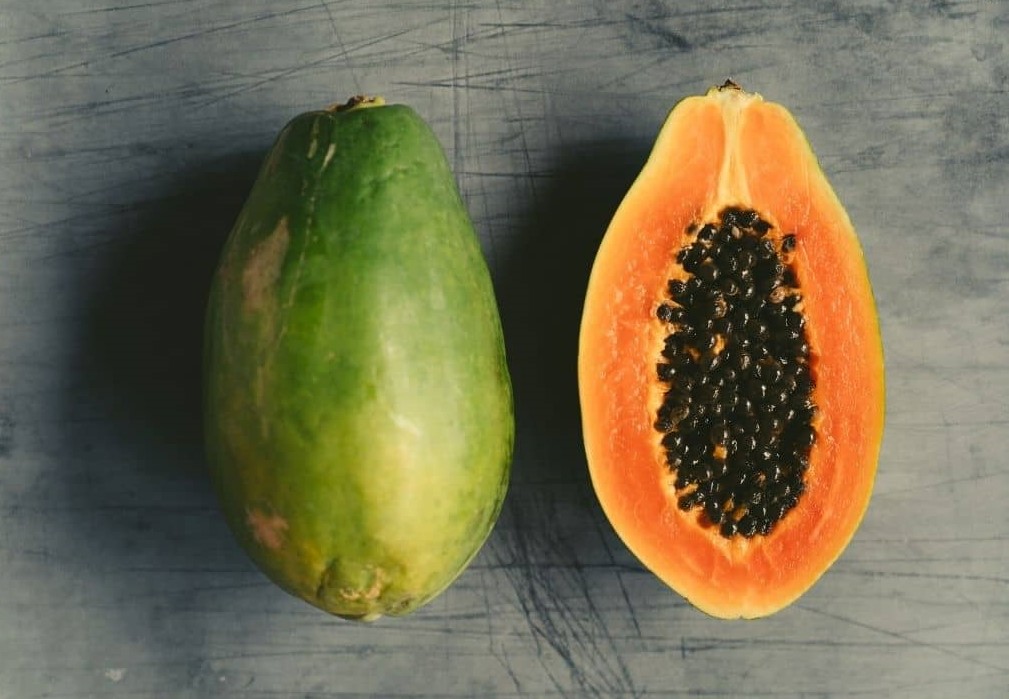 3) Papaya
Papaya is a single fruit for all seasons. It helps you get every health nutrient required for skin nourishment. Moreover, the fruit contains loads of vitamin C.
Papaya comprises vitamin C in abundance. Plus, it carries many antioxidants and essential nutrients to heal wounds and repair skin cells. Besides, they reduce the impact of inflammation. Papaya peels can serve you best to diminish pigmentation and control acne or wrinkles.
People who have dry skin can use its peel as a face mask to soften skin and make it supple.
It hydrates and nourishes the skin with essential nutrients present in it. The enzymes, phytochemicals, and beta carotene present in papaya help you erase scars and reveal clear skin.
Papaya peel for the face removes dead skin cells and inert protein, all thanks to its healthy enzymes called papain. These fruit peels for skin can be as effective as retina-A to eliminate the signs of aging. Therefore, it is a great option to get rid of wrinkles and age spots.
Hey, have you ever been bothered by dark circles? The green papaya peel is a perfect companion to rescue. Green papaya peel, a natural bleaching agent, helps erase discoloration and improves skin health.
Moreover, it contains anti-inflammatory properties which heal burns and skin diseases. You can also use raw papaya peel to clean skin impurities.
Further, it prevents itching and redness and could aid remedy of skin diseases like eczema and psoriasis.
The fruit can also help treat Melasma. Due to its exfoliating property, its use contributes to even-tone skin.
With regular application of papain, a proteolytic enzyme in papaya makes your skin scar-free and acne-free. Moreover, you can also use its juice to get equal benefits with little nourishment than peel or pulp.
Besides the fruit pulp, its peel, leaves, and seeds are healthful to nourish the skin and make it supple.
Banana provides wondrous beauty aids to our skin.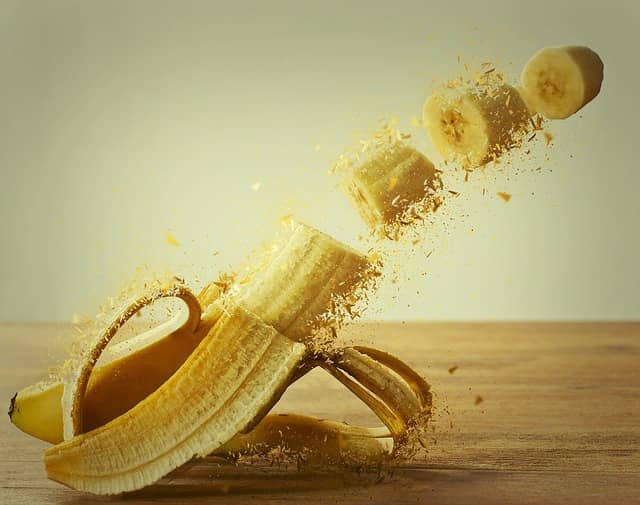 4) Banana
This fruit poses several healthful ingredients to put your health issues away. Regular use of banana peel on the face promotes healthy, glowing, and flawless skin. It makes your skin radiant and youthful. The wrapped contents of this fruit peels for skin append carotene, potassium, and vitamins.
Banana peel benefits skin by fading the spots and protecting skin from sun exposure. Moreover, using bananas in your face mask makes your skin even tone.
Banana is full of antioxidants that may help you keep your skin supple and reduce the signs of aging.
Also, vitamin B in bananas, as an antioxidant, heals acne or any wound faster. Applying banana peel as a face mask hydrates your skin and makes it soft and nourished.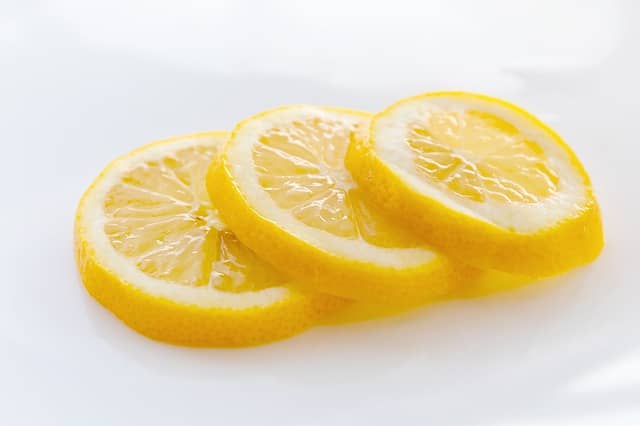 5) Lemon
Lemon is a pack of natural healing and soothing properties. However, a lemon peel contains 10 times more vitamins, minerals, and enzymes than the nutrients served in lemon juice. The peels containing free radical properties prevent us from signs of aging and remove dark spots.
Lemon peels contain more antioxidants than lemon juice. It has countless advantages, including
acne treatment
natural deodorant
nail cleanser
odor remover
natural sanitizer
complete cleaner for all purposes
age spot dispatcher
Since its peel contains much more nutrients and antioxidants than its juice, we should unquestionably use them to get better results.
Free radicals present in lemon provide you acne-free skin. Moreover, you can use these peels to cleanse your nails and removes dead skin. Further, these lemon peels can refresh their look than just cleaning the dirt or dead cells.
Lemon is one powerful and natural deodorant. Additionally, it contains many antioxidants and anti-bacterial properties that kill the germs responsible for the odor.
Conclusion
Finally, remember that applying fruit peels for skin is just one way among the several ways to nourish your skin and cleanse it.
Besides, it is a long run that needs collective efforts. The other ways include a healthy and balanced diet to provide every necessary nutrient to the body.
Regular exercise, yoga, and pampering your skin through messages help you get clear and even tone skin.
Thus, this way, you should include healthy habits to expose the radiant skin. Plus, it refreshes your body and mind.
1 Odd Secret to Precise Hormonal Balance and LASTING Clear Skin In Just 7 Days
Even if You've Tried 'Everything'
Without Resorting To Drugs
Without Creams Or Ointments
Works on All Types of Acne: Vulgaris, Conglobata, Rosacea, Blackheads, Whiteheads, and Cysts
Proven to Work On Teen or Adult Acne, Acne on The Face, Back, Shoulders, Neck Or Chest
Even If You Have Very Severe Acne
Faster Than You Ever Thought Possible!